I just giggled through a whole set of tweets under www.twitter.com/#appleevent and below are my favs!
Whatever could he mean?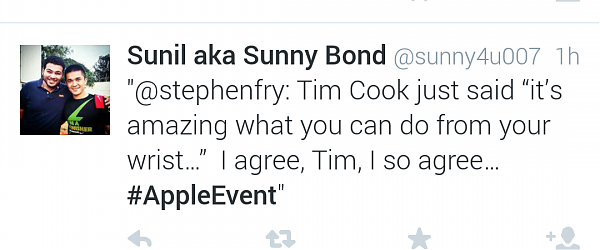 So many live stream fails..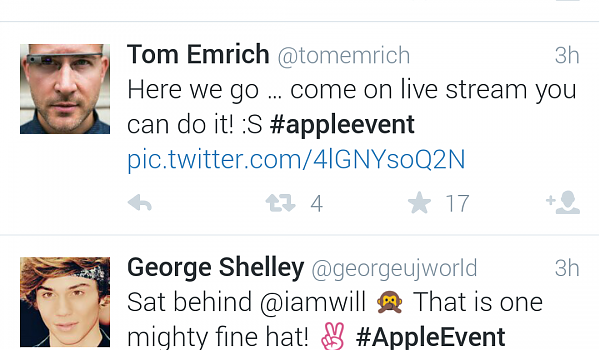 This wasn't the first person to worry about this!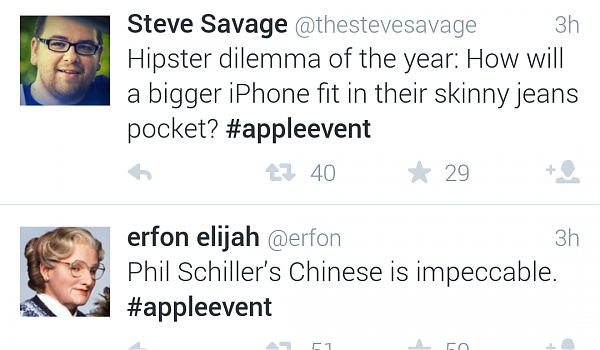 More live stream fails!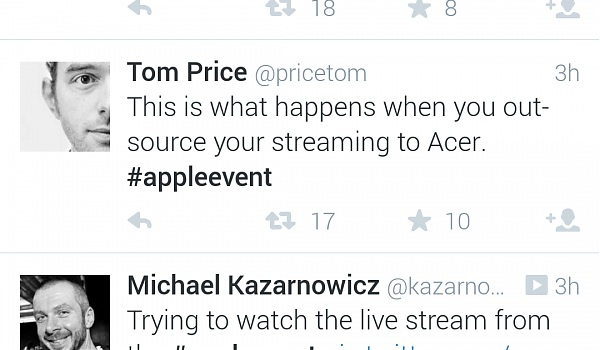 I was
JUST

as excited as this guy, no really!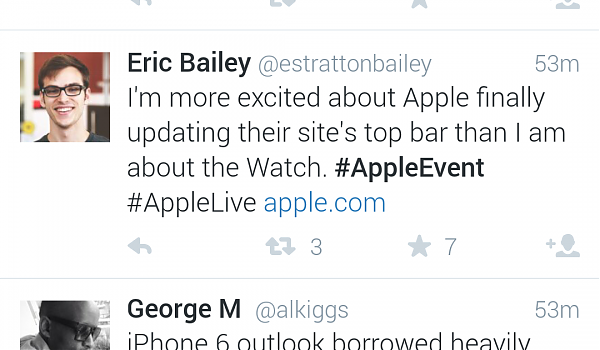 Just quite cute opportunism, sure why not!