Hm, Raspberry Pi mouse, keyboard, SD card?
There was a spare mouse and keyboard at home. Being a techie person I always have a bag full of cables so located a HDMI cable in there. I know some people might have to fork out. You can avoid needing a second keyboard and mouse if you just use the SSH into the RPi with your existing set up so any additional cost is kind of for your own comfort and needs. I had an SD card inside an old compact camera I really don't use anymore, so nabbed that and went off to install Raspbien on it.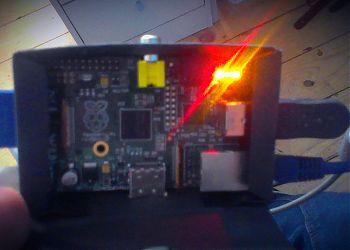 Power Supply
I had a spare apple charger and micro-usb cable at home, I know anyone with a mobile phone that uses micro-usb will have a spare charger hopefully. Again being a photographer and techie person I have gazillions of USB plugs, don't shell out money needlessly though, don't be afraid to post on Facebook or ask friends what they have spare at home!
Run video/flash on Raspberry Pi
Just open up your terminal and insert these commands:
sudo apt-get install gnash
sudo apt-get install browser-plugin-gnash
Install Chromium Web Browser on Raspberry Pi
Just open up your terminal and insert this command:
sudo apt-get install chromium-browser
What to do with a Raspberry Pi?
I'm trying out a few different uses for mine, as I don't want to use it as a media center exactly, maybe something that would manage back-ups, I like the SSL feature so will have to see what I settle down with.
Setting up Firefox OS on Raspberry Pi Raspbien
The only web site I found anywhere on the Internet with the answer is here at eva-quirinius.blogspot.ie
Perfect instructions, worked straight away, even if the result was a tad disappointing after all this is an OS made for a touchscreen and it does run quite slow, but still an interesting experiment!