What does an SEO or search engine optimisation specialist do? And why are they so useful to businesses? Find the answer below, where I go through all of the common tasks an SEO performs from website audit all the way down to reporting. Disclaimer, this is not a comprehensive list (I'm sure I could have forgotten things in this) and it also won't reflect exactly how each individual SEO works, it can be very different from person to person, but I did try to cover some commonalities below.
Table of contents
A Day in the Life of a Web Designer & SEO Specialist (Video)
Playing this video loads a YouTube embed in privacy-enhanced mode.
Website
SEO

audit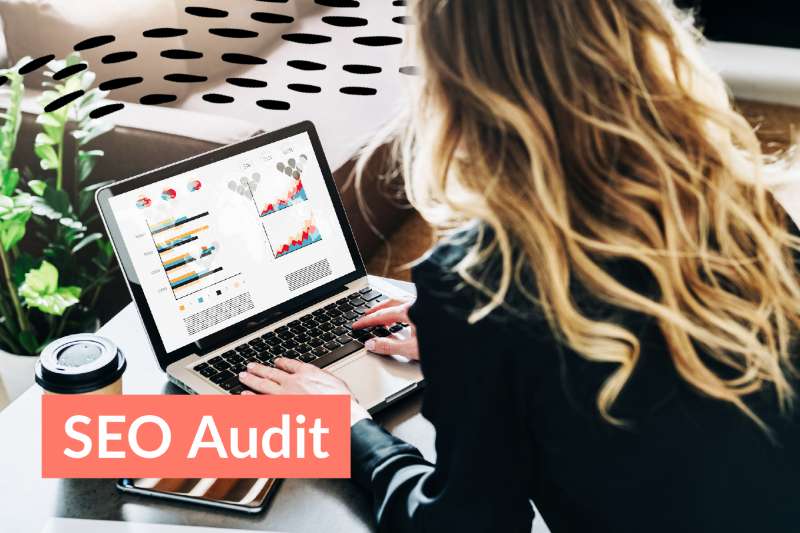 An SEO as the very first stage of working with you, will perform a full audit of your website as it is now. This generally includes:
Setting up Google Search Console (

GSC

).
Setting up Bing Webmaster Tools.
Setting up an analytics solution, whether Google Analytics or a privacy friendly offering like Plausible Analytics.
Using a web crawler like Sitebulb or Screaming Frog that will visit your website, and return all the pages that were available to it, plus additional information on pages discovered like page titles, meta descriptions etc.
Initial keyword research to take a snapshot of what keywords the website is currently appearing for in Search Engine Result Pages (

SERP

s) and in what position. (Google Search Console)
Check the websites backlink profile.
Competitor analysis
Setting up Google Alerts
Check and document Google Trends.
Using Google Discover to identify trending topical articles.
Technical
SEO

fixes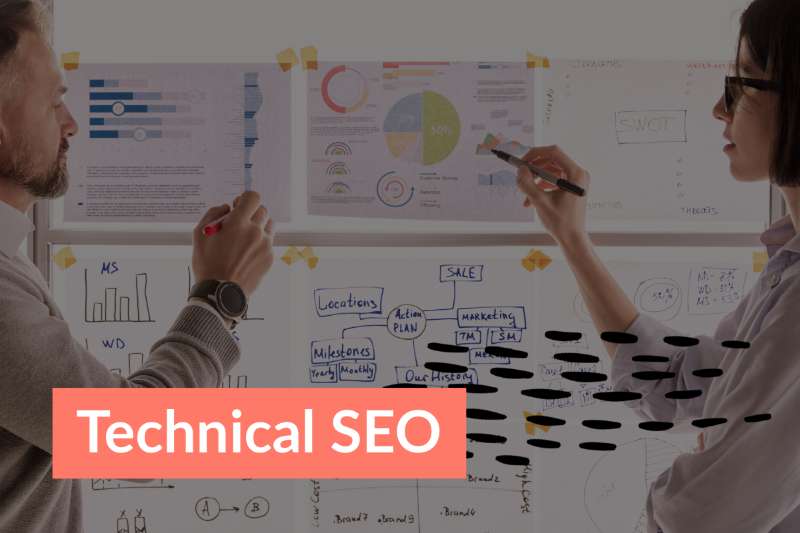 In my mind, the technical SEO fixes are the most important. Why? Because in all of the above work, the creation and implementation of a content strategy for example, none of it matters if there is a technical issue with the website that will prevent it ranking regardless of efforts made in other areas. Once an SEO specialist has your website set up in Google Search Console, any major issues like manual actions taken against your website, or crawl issues where Googlebot is unable to access your site can be identified and rectified.
A technical SEO, depending on their employment history, will be familiar with multiple popular Content Management System (CMS) solutions, and are quick to learn new ones.
Some of the areas an SEO specialist will inspect under technical SEO include:
Can Googlebot access your web pages?
Is Google blocked from any pages it shouldn't be?
Is the domain version resolving correctly? Eg. non www v www.
Has the domain been checked against known blacklists?
Is the website accessible to disabled visitors? (Accessibility)
Are

URL

s formatted correctly?
Is the internal navigation and linking structure effective?
Are there any backlinks that need to be disavowed? (Used with care)
Are web pages loading quickly enough?
Is web page content visible and indexable?
Is there a site map and is it outputting the correct urls?
Is the sitemap discoverable and readable to web crawlers?
Is there duplicate content?
Are canonical tags and/or 301 redirects implemented?
Is

HTTPS

(secure web pages) implemented correctly across all pages and versions of the website?
Is there existing structured data markup?
Should additional structured data be implemented and on what pages?
Is the website mobile friendly?
Any other technical issues affecting the crawling of content on the website that require a technical fix!
Keyword research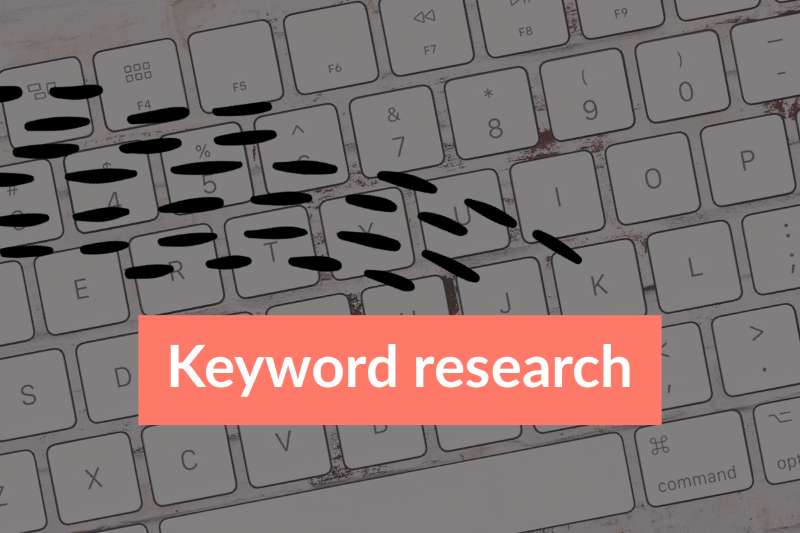 An SEO specialist will analyse your website, see what keywords you currently rank for, ascertain whether searches are localised to one city/country level for local business or have a global reach. They will listen to your suggestions around keywords or searches that you would like to appear for, and will then do keyword research to discover:
Are the existing keywords relevant to the website/business?
Are the keyword suggestions from the business the right ones to focus on?
Are there relevant high volume/low competition search opportunities?
Are keywords showing seasonal trends, growth/dips?
What is the intent of the search?
Are there long-tail keywords to content opportunities?
Can we group keywords and associate with specific pages in a topical way?
How do the keywords lead into the content creation strategy?
Content creation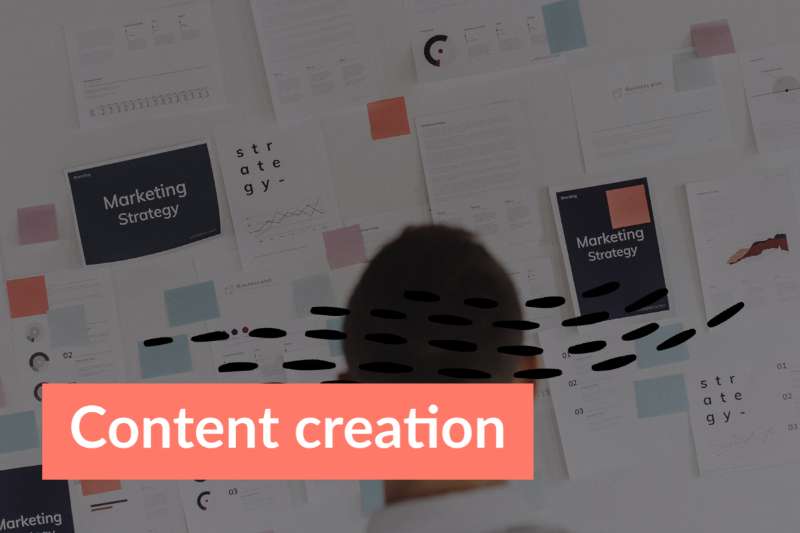 SEOs will create content and edit existing content with an eye towards improving quality both individually and site-wide. Content writing will either be performed by the SEO themselves, or they may hire a specialised content writer and work with them to generate search engine optimised articles.
They will also create the below media to go with written content, again unless this work has a specialist of it's own. Structured data will be included where applicable.
Images
Infographics
Video
Audio
Content creation is an interesting one in its evolution, where in the past with a more unsophisticated algorithm an SEO might just repeat a keyword 'x' number of times and move up in rankings, nowadays the standard is far higher. The concept/title and sub-titles will be written with SEO in mind, the structure of the article will also, but in the main, articles are written to provide value to visitors. We want to attract Google, get featured snippets, get special features in the visual search engine result page (SERP) like a video thumbnail for example, and of course we also want to attract the coveted Google Discover traffic. Many SEOs will construct their content and media with Google Discover requirements in mind also.
An SEO will ensure authorship is assigned to articles on the website, with a dedicated author url for each linking to a dedicated author bio page in the case of multiple contributors, or an about page if the person is the brand. The tone of the article will match in with the brand and topic, whether humour is appropriate or not, writing in an engaging tone. The process of content creation combined with correct schema markup SEOs use to achieve all of the above but more broadly, to satisfy for E.A.T. or expertise, authoritativeness and trustworthiness. This can be especially important in the case of medical or financial service websites commonly referred to as Your Money or your Life (YMYL) where author credentials and/or publisher credentials are extremely important.
User experience (UX)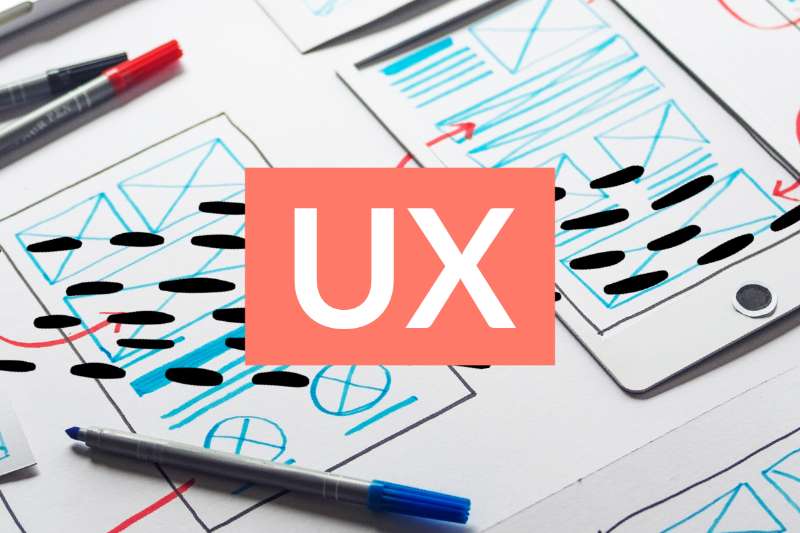 Ah UX my old friend. Well it wouldn't be a blog by me without a good old rant about UX! But since this is a blog about what an SEO specialist does, I'll stay on topic. An SEO specialist will improve the UX of your website. There is a specific report within Google Search Console that pertains to this area called 'Page Experience'. This is a confirmed direct ranking factor with Google.
"The page experience ranking signal went into effect for mobile devices in August 2021. We'll begin using page experience as part of our desktop ranking systems beginning in February 2022. The rollout will be complete by the end of March 2022."
Source: https://developers.google.com
In fact, when you hire an SEO specialist, while you are solving for Google and your ability to rank higher, you are also solving for your website visitors. Navigation now makes sense, content provides value to people, calls to action are clear and enticing, each page loads quickly, nothing interferes with your ability to access this great content provided. Great SEOs are also great web UX professionals. Marketing popups will be examined, miscellaneous code will be removed where possible, web developers will be contacted to fix usability issues as identified by the SEO. In the end, you should have a user-friendly accessible website that is quick loading with great content.
Liaise with developers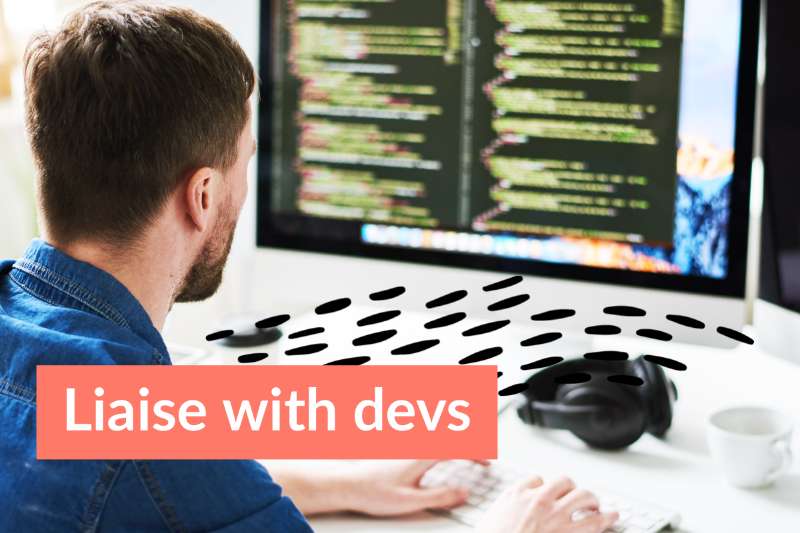 If you have a dedicated web development company or freelancer that built your website, your SEO will liaise with them directly in order to get technical SEO fixes implemented. Your website might not have the features it needs to have for SEO, and depending on maintenance agreements with developers, new functionality might be added to bespoke solutions or plugins added to facilitate certain code additions like structured data for example.
When it comes to pagespeed, a certain amount of SEO can be performed by the SEO specialist themselves, things like image compression and a pagespeed audit, but many times the requirements around pagespeed require a developer who can safely implement these improvements without breaking any functionality on the website, eg. What JavaScript files can safely be deferred, or implementation of lazy load for images and embedded videos. It's really important to have an engaged and available web developer that has an agreement to support the website which will include these fixes.
Liaising with developers from the SEO specialist side, takes great communication and documentation skills. It's important not to overwhelm developers and also not to make every single change an urgent priority. Documenting what the urgent and less urgent items are is as important as the means of communication with developers. An initial friendly phonecall to introduce yourself can work well, but an SEO specialist will be skilled in this area and will understand the job of the developers in so far as they can, and facilitate good communication and prioritisation of support tickets submitted at all times.
Liaise with the client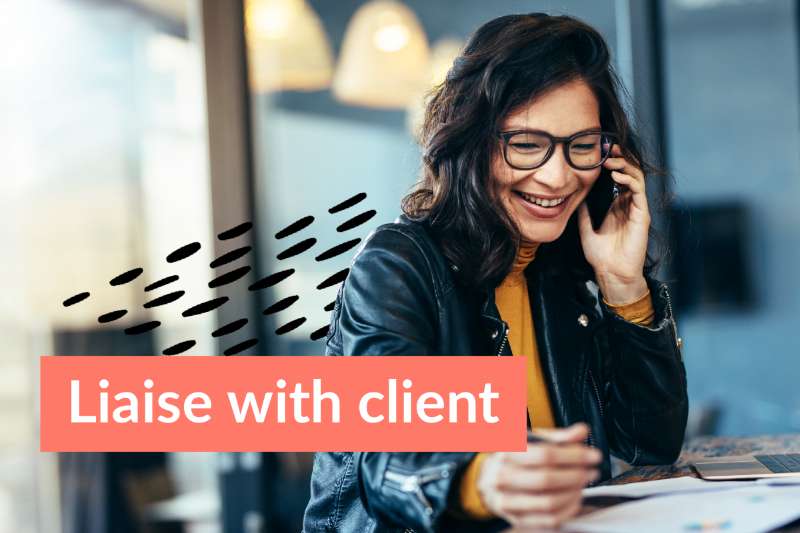 These communication skills will also be applied in communicating the SEO strategy to clients. Clients are the real stakeholder when it comes to SEO efforts, and they need to buy into the changes that are occurring on the website. This involves educating the client to a certain extent, and having a close working relationship with clients. SEO specialists need to learn more about the business, it's priorities, the actions they want people to take on the website, and even the frequently asked pre-sales questions that come in.
Clients will also have final approval on all content written. SEO specialists will have a content writing plan with outlines for each piece of content, that once approved will go to a content writer and then back to the client for final approval before publishing. Each client has a different way of communicating and the SEO needs to judge this and return back the ideal service. For example some clients may need to see a visual mock-up of changes to content on the site, other clients might prefer to be contacted much less and like you to work away with less frequent updates. One of the most important areas in which SEOs communicate their strategy to clients is around expectations. We try to make sure expectations are managed and realistic, SEO is not an overnight success story, it is a success story based on long-term consistency and work. The best SEOs set this expectation well so that the client knows when they can expect results and if results occur earlier it's a bonus.
Coordinate digital strategy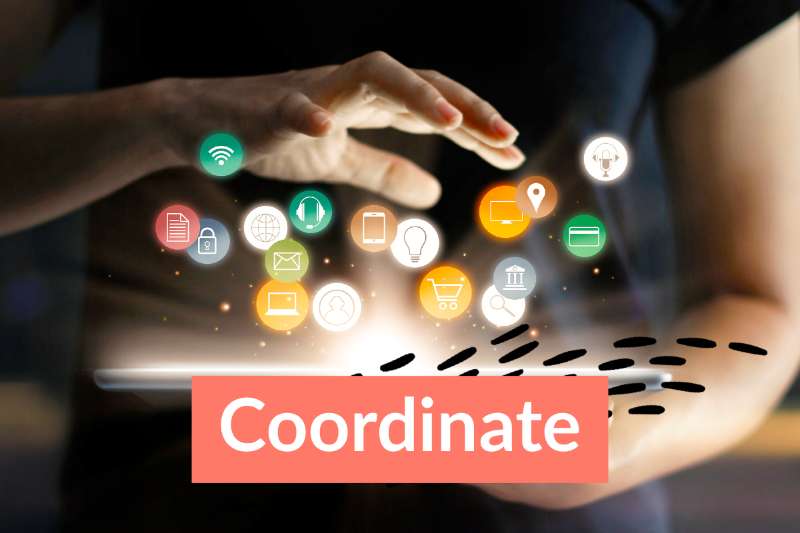 Some SEO specialists may also provide pay-per-click (PPC) and/or social media posting services, providing a full digital marketing service would usually push someone from a freelance SEO specialist to the agency bracket with additional staff who specialise in the other digital marketing areas. Some clients may also have in-house social media managers and/or might control and publish to their own social media. All this to say, each client will have a different way that they like to manage these aspects of their digital marketing campaign, and SEO companies will also have different ways of managing and working overall campaigns.
At the least, an SEO specialist coordinates their activities with the social media manager and may or may not publish to a client's social media accounts. Because social media provides an influx of traffic to the website, and can also attract backlink opportunities if content gets the right volume of attention, it contributes to the overall SEO campaign and will be incorporated as such. SEO specialists can also build social media presence with the improvement of brand SERPs in mind, like triggering a Twitter carousel of recent tweets for example.
Monitor & report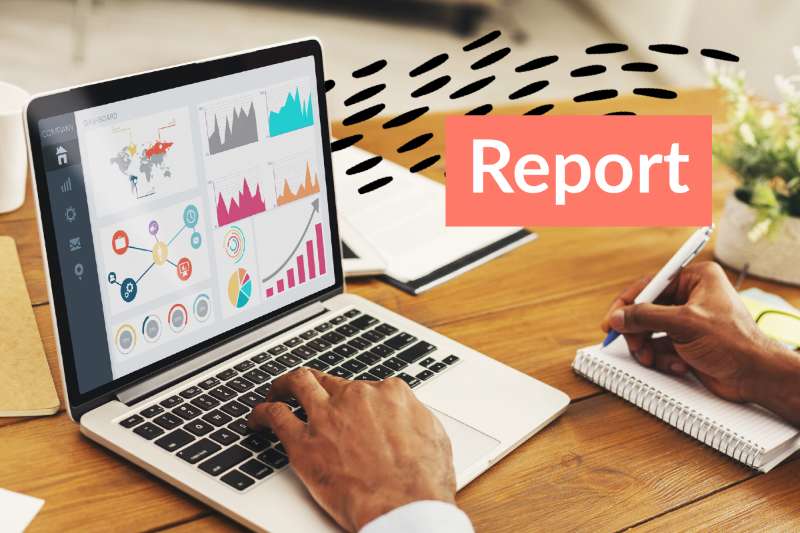 SEO specialists document changes made on websites, and monitor websites constantly. Many SEOs will add your website to third party software like Semrush or Ahrefs, they may also use web crawling software like Sitebulb or Screaming Frog to frequently crawl websites and compare results and improvements. In my experience, SEO specialists have varying methods of the entire process from audit to reporting. This may also vary depending on the business website itself and what type of content it is presenting. Key performance indicators (KPI's) will also vary again business to business. Generally SEO specialists will judge each client and create a reporting schedule and level of detail in that reporting that suits each individual client. Some clients may require a weekly check-in, some may prefer a fortnight or monthly schedule.
Reporting in itself will show increases in organic Google traffic and this can be presented in a variety of visual ways, Google Search Console being the definitive source of data for these results as only Google can share with us how effective content is performing within its ecosystem. Many SEO specialists create their own dashboards towards reporting, and this is also used for analysis further up the chain. SEOs may use slides to present data, take snippets and present to the client, provide pdf documents with more detailed information and generally use a combination of ways to generate reports, there is generally a fair amount of manual work with this also.
Conclusion
I hope you have an idea of what an SEO specialist does from this article. It is dense in parts and my apologies for that, but my aim was to outline the incredible plethora of tasks and improvements SEOs make to your website. And I hope you have the idea that in fact, an SEOs work is far and above 'just' ranking your website on Google but it is also about improving your website for all visitors, whether they came from a Google SERP or anywhere else.