Looking for a web designer that is coding for 2020 and beyond? I am Hilary at Proximo Web Design and I code using cutting edge web standards to create search engine optimised and mobile friendly websites* right here in Cork City.
I have relationships with clients for over 10 years, I don't just build the website then leave them to their own devices. I help on an on-going basis with content updates, social media management and more.
What makes us great web designers?
W3C Valid HTML5/CSS3
Attention to detail
Google rich snippets
Optimised for

SEO

10+ years of experience
Highly recommended!
Hilary at her Company Proximo Design created a webpage for me at Gourmet Burger Bistro this year. I wanted to get it up and running quickly and I could not have been more satisfied with the speed and quality of her results. Best of luck in the future Hilary and I look forward to continuing our business relationship. Michael Condon, Owner Gourmet Burger Bistro
1. Search engine friendly
Our websites are search engine friendly out of the box, because we write using HTML5 CSS3 valid code, and we build in the correct url structures, headings, image alt tags etc, that all count towards your Google ranking. We build in Google rich snippet data into your pages and posts, to give you the best chance to appear in the coveted featured snippet search result top of the page.
2. Secure https websites
Security is so important. We have all new website owners to purchase an SSL cert on launch for a https secure website. We also use content security policy headers in all new website builds for 2019.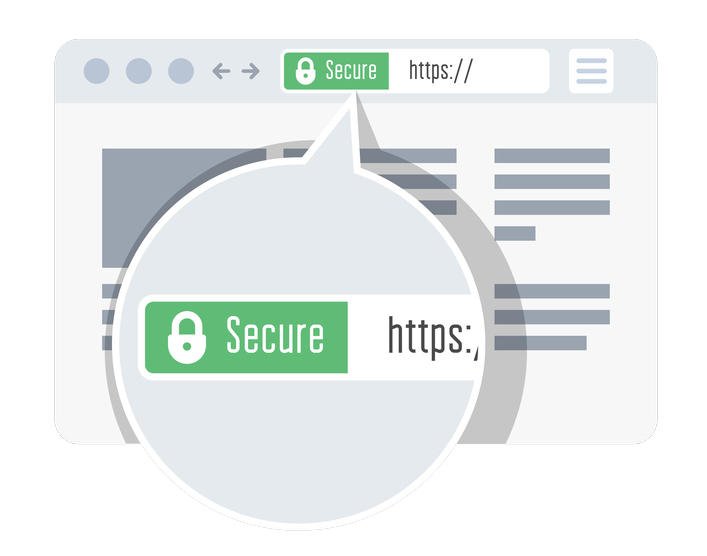 These measures make your website more resistant to hacking and/or data sniffing. In this era of GDPR protection these measures help keep your data, and your visitors data safe and secure.
3. Local Web Design in Cork
From our hub we work with you, using your existing logo or creating a new one, recommending the most effective colour schemes, generating imagery for you either using licenced stock images or using our on site photographer to generate high resolution images for us to use. We run through a few design options with you, ensuring every page has a clear call to action for your business enquiries.
In fact the most frequent feedback we get on our websites, is on releasing huge numbers of enquiries through them, based on comparisons by our clients on their previous websites. We are highly skilled at using HTML5/CSS3 fast loading, secure, mobile-friendly websites that rank highly in search engines. Once you achieve a page one ranking, whether long or short tail (Please meet with Hilary for a detailed chat on SEO!), it is then important that when people do click into your site, that it loads fast, that is has the information they were looking for, and that the call to action is clear and easy to use.
4. Responsive Web Design
Right now we are running a promotion where you get a FREE mobile version of your website based on the Google recommended method of responsive web design.
There was a time when narrow width web sites that satisfied most monitor resolutions were the norm. Today, we have wide-screen monitors, monitors set to low resolution, smart-phones, tablets such as the iPad, and more new technologies and ways to view information on the Internet to come in the future!
We always coded using the best standard of HTML, XHTML strict. Now that browsers are adapting much better to HTML5, the newest technology, we can give customers a fully featured HTML5 website with confidence that this standard provides the best user experience on desktop, mobile and tablet.
What is responsive web design?
Responsive web design is a desktop and mobile friendly design, which adapts to all devices and screen sizes. To achieve this HTML and CSS media queries are used. This results in a custom responsive website design that will render fast, and be easy to use for whether displayed on mobile, tablet or desktop.
The exact same information as seen on desktop, is presented on your mobile friendly web site, but in a more accessible way for mobile users to see and navigate through.
Basic principles of mobile website design
Website becomes one column layout.
Text/font size is increased.
Padding around clickable elements is made larger.
Javascript is simplified and made mobile friendly.
Images are dynamically re-sized.
Elements like fixed headers are re-worked.
Web forms are HTML5 and use native inputs to each device.
Smart-phone devices operate at an average resolution of 750×1334px, ie. very small! At small sizes links can be difficult to click on, text can be difficult to see if too small etc, so it's very easy to rectify this situation and present a mobile version of your web site for users using responsive web design.
Just read here Google's recommendations for mobile web design.
Google also are ranking responsive web sites differently on mobile results, see below for more info, we do know that mobile friendly web sites are ranking higher in search results. Coding to Google's recommended standards will always be good for the overall health of your site!
1. Responsive web design: Serves the same HTML code on the same URL regardless of the users' device (desktop, tablet, mobile, non-visual browser), but can render the display differently (i.e., "respond") based on the screen size. Responsive design is Google's recommended design pattern.
5. We use Adobe XD to give you an accurate design prototype
We design using a mobile first ethos. Meaning we first create the design to suit mobile screens, and then expand it out to suit desktop. You get a private viewing of our mobile and desktop layout before we start to code, meaning all of your edits are fully taken into account before we start to code your design.
Website prototyping allows us to quickly create designs and work out the best way to present the content in order to save time when it comes to hooking your website into the content management system.
6. Google mobile-first indexing
Our websites are fully suitable for Google mobile first indexing. This is arguably the most important algorithmic change and shift in user habits in years when it comes to search engine optimisation. It's never been more important to have a responsive website that performs just as well on mobile as it does on desktop.
Mobile-first indexing means Google will predominantly use the mobile version of the content for indexing and ranking. Historically, the index primarily used the desktop version of a page's content when evaluating the relevance of a page to a user's query. Since the majority of users now access Google via a mobile device, the index will primarily use the mobile version of a page's content going forward. We aren't creating a separate mobile-first index. We continue to use only one index.
With mobile-first indexing, Googlebot primarily crawls and indexes pages with the smartphone agent. We will continue to show the URL that is the most appropriate to users (whether it's a desktop or mobile URL) in Search results.
Read more about google's mobile first indexing change at https://developers.google.com
6. HTML5 Web Design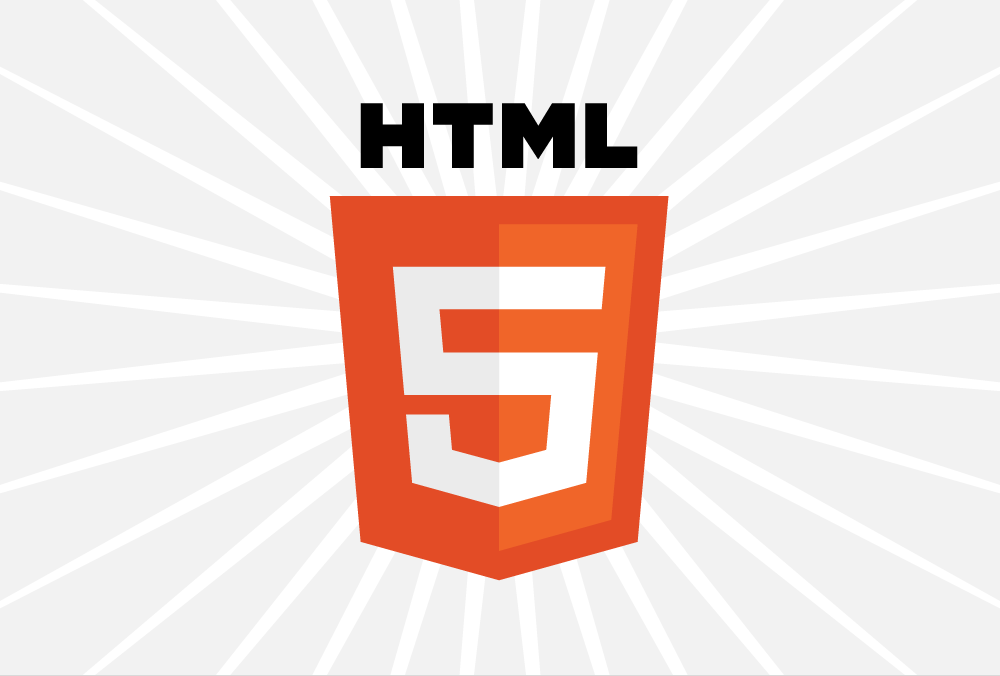 HTML5 allows us to create a web site with a wider width for widescreen monitors, that will gracefully degrade down to a mobile-friendly version of your web site. By satisfying the standards for all devices, we are also adhering to standards by default for any new devices that may be yet to come on the market in this very fast-moving area.
HTML5 allows us to use new tags like 'article' 'section' and on web forms to use new fields like 'date' so that date input fields can use native date pickers on mobile. These new tags when we incorporate rich snippets according to the Google spec indicates to Google all the types on content very accurately from your website and allows Google to display them in the most useful way to their users, giving you an advantage over your competition not writing their code this way.
7. Content security policy headers
This 2019 all new websites will employ content security policy headers. This gives your website extra resistance to hacking methods that use cross scripting attacks. We specify in the site headers exactly what scripts should be accepted, anything outside of those will be rejected at browser level. It is so important to both you and users that a website is as resilient as possible to attacks and this plus our other methods employed achieve that.
8.
GDPR

awareness and protection

We are designing our brochure websites with no cookies at all, along with Google search console data. This puts visitor privacy concerns front and centre of your website. Your web form enquiries are never stored in an online database, and those web form submissions are encrypted end to end via your SSL certificate.
9. Cross browser compatibility
We go to great effort to make sure your web site will render correctly in all major browsers, that includes Chrome, Safari, Internet Explorer, Firefox. Internet Explorer was the dominant browser, however as the population has become more Internet-savvy, Firefox & Chrome have gained massive market share as have the other browsers on offer. You don't want to lose a customer using a certain browser, especially when it could be that 20% of the entire population of Internet users are using the same browser. Because all browsers render code differently, it takes a bit of effort to achieve this compatibility, and entirely worth it for the highest standard of work.
10. Updating your website
We make brochure websites with a content management system running behind it. This means you can log into the website, edit existing content, add new content, update photo galleries and more, quickly and easily. This is great for those smaller businesses that prefer to do their own updates. If you would like us to manage and update your content for you, this is a service we provide to many clients, we can generate good quality content in order to rank in Google and we also link that out to your social networks for you, creating graphics and videos in order to engage people with the content.
Learn more about our online marketing and SEO services, including social media marketing!
Email Hilary on hello@proximowebdesign.ie today and you will get an immediate callback for an informal chat about your project and how we can help you with it! Get your business online with us.